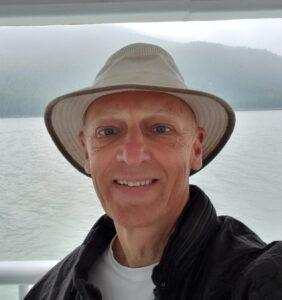 I have spent most of my life actively avoiding average. Average does not an interesting life make…IMHO. I retired in my 65th year and immediately made a sharp left turn away from the typical retirement path by selling most of my belongings and hiking the Pacific Crest Trail. Spanning the entire western part of the United States, the Trail runs 2650 miles from Mexico to Canada. Only about a quarter of the people that attempt to thru-hike the PCT are successful in a single hiking season (March – October). I took my final steps on the trail on September 12th. The last few miles of the trail leading to the Canadian border were blocked by wildfires, but I am comfortable knowing I hiked the miles that were available.
If hiking the PCT was not enough of a deviation from the mean, on September 28th I moved to Ecuador to begin my photo exploration of South America. Let the next phase begin.
As for my photography, I am not taking photos to make money. I take photos to make an impression. Even after 17 years (I was a late starter) I am still defining and refining my style and my niche. Travel comes easy to me and will always be part of my photography, but what I strive for is "remarkable" photos regardless of the subject matter. And to paraphrase Seth Godin, remarkable means remarkable to you the viewer, not me the photographer. And "remarkable" does not mean great, or special or unusual. A remarkable photo is one that makes the viewer stop and remark on it. By the act of making a remark, the viewer makes a photo remarkable.